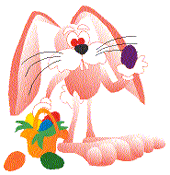 ...
.
...
Ether Beanny

Like Thanta Claus, the Ether Beanny is a magnet for the kiddies and a harbinger of credit card debt for the grown-ups. Thmart beaners leave their children at home during the Ether thopping theason. Foolish beaners find themselves carrying bags full of expensive thpring outfits, and wishing they'd used ether on the beanny.





Copyright 1995, 1997, 2000 Jerry Jindrich.

All rights reserved.