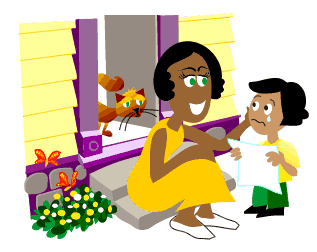 Once upon a time on the island of Meddybemps, Margaret came home from school with a drawing in her hand and very big tears in her eyes. She had drawn a picture of Tippity Witchet's windmill house and a boy had made fun of it.

"I think it's very nice", said margaret's mother. Let's show it to Tippity Witchet and see what she thinks.

Margaret and her Mother went to Tippity's house to show her the drawing.



Previous Page | Go to Tippity Witchet's House

Back to Top

Copyright 1997, 2000 Jerry Jindrich. All rights reserved.