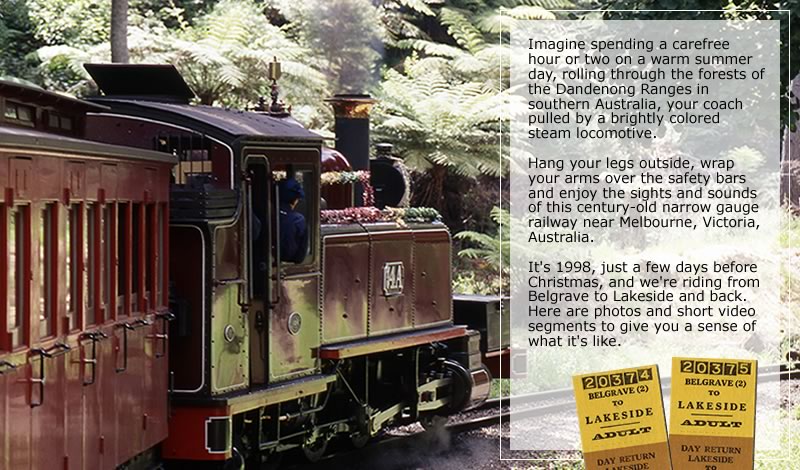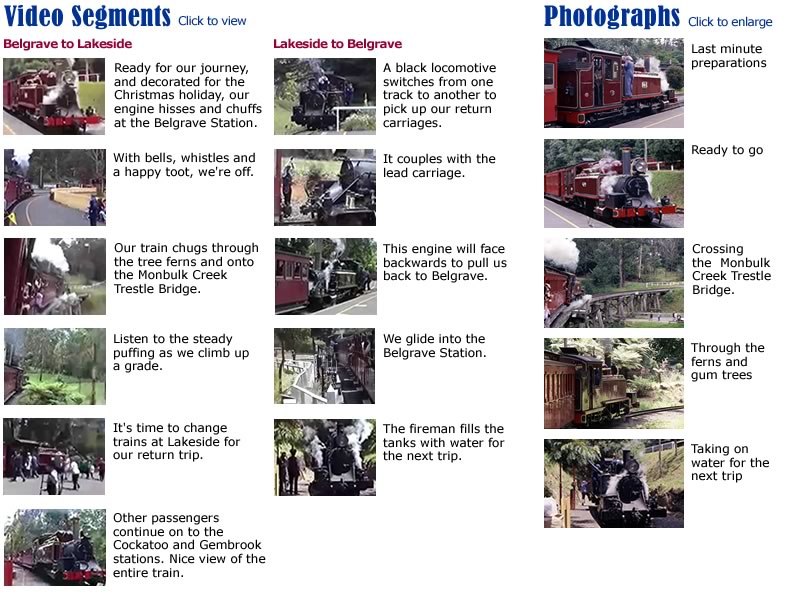 Special thanks to the generous people of Puffing Billy Railway for allowing us to show these photos and video segments. Their dedication to the preservation of this historic railway makes it possible for the rest of us to enjoy riding one of the world's best narrow gauge steam trains.

Video and images were shot by Scott Jindrich, Susan Jindrich and Jerry Jindrich. Copyright 1998, 2007, 2015 Jerry Jindrich. All rights reserved.






Back to Fun With Trains Main Page.

Copyright 2007, Jerry Jindrich. Revised 1/24/2015.