...
.
...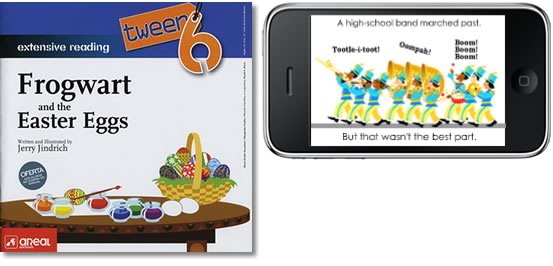 Much of the content on this site is available for licensed use and publication. Almost everything was written, illustrated, photographed, and/or designed by Jerry and Susan Jindrich.

We have granted publication rights to publishers in Austria, Germany, India, Portugal and the U.S.A. for certain stories and illustrations.

Examples include Frogwart and the Easter Eggs. for an English language learning program published by Areal Editores of Portugal and But That Wasn't the Best Part, iPhone and iPad apps published by Reading Rhino in the U.S.A.

We will be happy to adapt our content, where possible, to suit your needs.

Contact:
Jerry Jindrich
Chateau Meddybemps
P.O. Box 1054
Newburgh, IN 47629
Phone: 812-853-7693
email: bananas@meddybemps.com




© 2015, Jerry Jindrich. All rights reserved.