The sound was coming from an airplane passing low overhead. Frogwart knew the pilot.
"Leapin' newts!", Frogwart grumbled. "Can't a girl get any sleep around here? Bob Boilover, you'll be sorry you woke me up with all your racket!"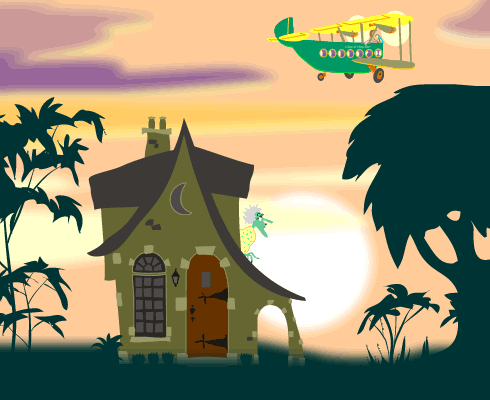 Previous Page | Next Page
Copyright 2001, Jerry Jindrich. All rights reserved.