Here is a picture of the giant clock that hangs on the side of the Cuckoo's Clockworks shop. You are just in time to see it strike three o'clock.

Watch for the little cuckoo to pop out three times. Then see a tiny train run around the bottom.

If you missed it, reload this page.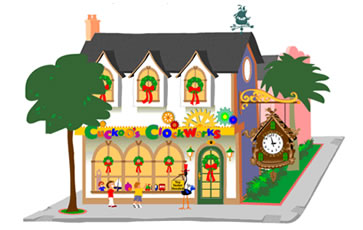 The Cuckoo's Clockworks Building
...
.
...