Fall is coming. Enjoy interactive sorting, matching, mulching, jumping and more!





Tour a goofy ghost ship and reveal the ghosts.










Encourage language skills development by having your child dictate or write endings for our story starters.









Have fun with fruits, vegetables, colors and baby crocodiles.








Click on the red engine to count and match fire engines or discuss fire house dogs. Click on the piece below to try a fire engine puzzle.





...
.
...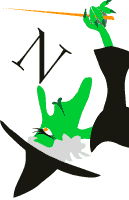 Learning the letters of the alphabet has never been so much fun!






The bakers are very busy today. Can you help them decorate cakes or arranged baked goods in the shop window? Lots of fun!








Frogwart's patient pet spider will show you how to make each letter of the alphabet as often as you like.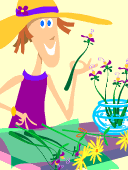 Make beautiful floral arrangements on your computer! Select a vase, choose your flowers and greenery and move them around until you're satisfied.






...
.
...


Understanding spatial concepts is much easier with a little help from our collection of critters. There are even some animals to print and move around the house.






Create your own delicious pizzas or fill customers' orders with 17 "normal" toppings or try Frogwart's special ingredients.

You can even make funny faces on your pizza!





Harry and Larry were curious apes. They wondered about the things we call shapes.


Learn how marbles are made and played. Visit our first Travel Treasures page to meet a man who makes marbles. It will be like a school field trip, but without the bus ride.