Fall is coming. Enjoy interactive sorting, matching, mulching, jumping and more!






Ride a wave with Itsy Bitsy Spider. Discover what else happened when the cow jumped over the moon. Enjoy 3 different age-appropriate versions of six classic rhymes. Create your own.





Tour a goofy ghost ship and reveal the ghosts.








Just the right size to go with those little wooden trains. Free and easy to print, cut, and fold together. Almost all buildings now use tabs to make assembly easier. 40 designs!


...
.
...





Encourage language skills development by having your child dictate or write endings for our story starters.








Learn how heavy different animals are with our Teeter Totter Experiments.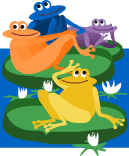 Bright colors and some silly poses make this matching game fun.


Print full page drawings of engines and cars to decorate with whatever names and colors you like.






...
.
...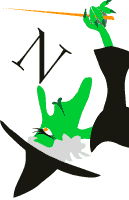 Learning the letters of the alphabet has never been so much fun!








Understanding spatial concepts is much easier with a little help from our collection of critters. There are even some animals to print and move around the house.






The bakers are very busy today. Can you help them decorate cakes or arranged baked goods in the shop window? Lots of fun!









Frogwart's patient pet spider will show you how to make each letter of the alphabet as often as you like.