Use this magic egg carton as a gateway to more Easter Egg-tivities including an interactive Easter egg hunt.








Drag and drop decorations onto three different eggs or print blank eggs to color with crayons or markers.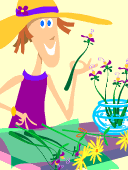 Make beautiful floral arrangements on your computer! Select a vase, choose your flowers and greenery and move them around until you're satisfied.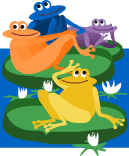 Bright colors and some silly poses make this matching game fun.

...
.
...



Be creative now! Draw and paint right on the screen with a bit of magic from Tippity Witchet.






Harry and Larry were curious apes. They wondered about the things we call shapes.


Games, a puzzle, videos, lore, a miniature village, and much more for people who like trains.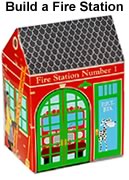 Add community helpers to your miniature village. Build your own Doctor's, Dentist's, and Nutritionist's Offices, plus a Fire Station, a Police Station, and a Post Office!





...
.
...




Encourage creativity by having your child dictate or write endings for our Story Starters.





Compare shell shapes and colors. Learn about urchins, sea stars and sand dollars, too.







Print out our fish outlines and color in your own spots, stripes, squiggles and whatnots.








Will Joe and Sam save the town from this very hungry creature? Read Pigmoose on the Loose. This story is interactive and full of surprises!