Going to the beach is like going on a treasure hunt. Search for sea shells and learn about the creatures who make them. Compare sizes, shapes, and patterns. Discover sea urchins, sand dollars and more. Our Fun With Sea Shells has been refreshed and enlarged. It's a treat for everyone.








Frogwart's patient pet spider will show you how to make each letter of the alphabet as often as you like.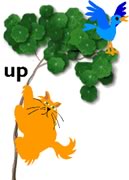 Understanding spatial concepts is much easier with a little help from our collection of critters. There are even some animals to print and move around the house. New: an improved menu and bigger images.





...
.
...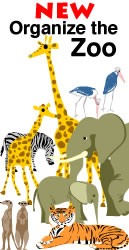 Be a Zoo Planner. Pick homes for 18 animals. Then put up signs and guide vistors through your zoo.





Take a break from winter. Visit sunny Florida and learn about some beautiful and very unusual birds.





Try 20 new riddles on a transportation theme.





...
.
...




Use this magic egg carton as a gateway to more Easter Egg-tivities including an interactive Easter egg hunt.






Enjoy these playful activities:
Pick pets

Arange flowers

Try on costumes

Decorate Cakes

Make pizzas