Young artists will find lots of inspiration in our Spring Colors collection of 59 flower photos! Young naturalists will enjoy them, too.







Use this magic egg carton as a gateway to more Easter Egg-tivities including an interactive Easter egg hunt.










Frogwart's patient pet spider will show you how to make each letter of the alphabet as often as you like.






...
.
...




Have fun with fruits, vegetables, colors and baby crocodiles.






Ride a wave with Itsy Bitsy Spider. Discover what else happened when the cow jumped over the moon. Enjoy 3 different age-appropriate versions of six classic rhymes.









Encourage creativity by having your child dictate or write endings for our Story Starters.





...
.
...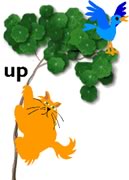 Understanding spatial concepts is much easier with a little help from our collection of critters. There are even some animals to print and move around the house.







For Teachers and Parents: Learning new words can be lots of fun. Your young Word Puppies will be eager to chew on these bones.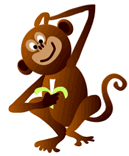 Help us identify and count animals.