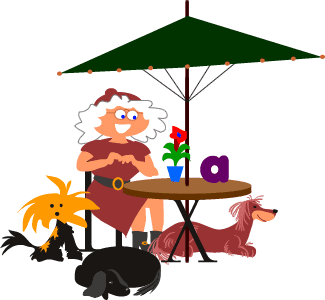 Kay Nyne (who called herself, "Dog Lady") tried to explain. "Each of my dogs makes a different sound. Star Dog says, 'Arf!' Moonshine says, 'Woof!' And Anastasia says, 'Ruff!' They may sound different, but they're all dogs."
"I found a nice round, purple a by the way. Do you like it?"

Back to Frogwart and Tippity




©2002, Jerry Jindrich. All rights reserved.