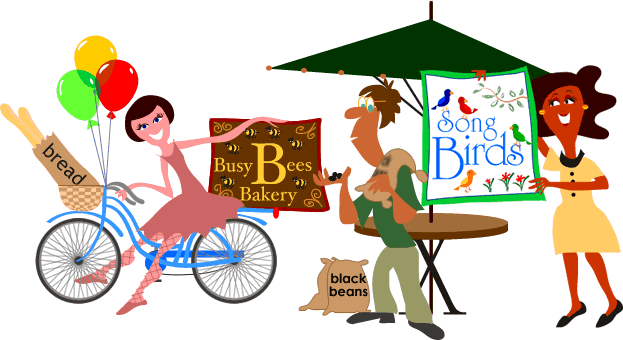 Here are a few different b's and B's that people found this week. Can you hear any differences? Can you see the differences?

Ballerina Barbara brought bread in the basket of her blue bicycle. She also borrowed a sign from the Busy Bees Bakery.

Bob brought three light brown bags of black beans. They're so good in Black Bean Soup!

Mabel found a big poster that shows Song Birds.

Do you see anything else that begins with b? Three somethings that are red, yellow and green? (Balloons) And what about two things that have b in their names? (Table and umbrella)





Back | The Letter B | Next




©2002, Jerry Jindrich. All rights reserved.