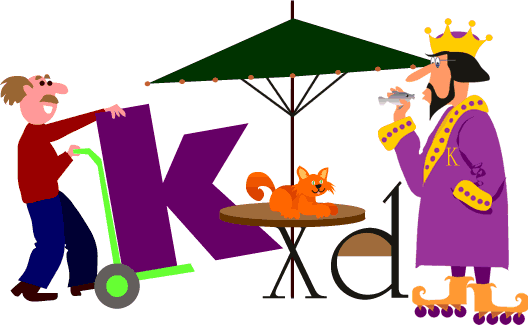 Here are a few k's that other people brought to the meeting.

Kirby brought a giant K off of his truck.

Kevin, the lonely king of Roller-Skateland, kissed a kippered herring quickly, hoping that a beautiful princess would appear for him to marry. The herring kicked up a fuss.

Fifi, the kitten, kept her eyes on the fish.





Back | The Letter K | Next




©2002, Jerry Jindrich. All rights reserved.