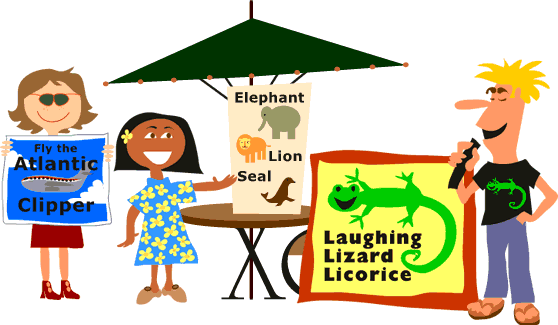 Here are a few L's that other people brought to the meeting.

Lillian, the travel agent, brought an airline poster inviting travellers to "Fly on the Atlantic Clipper".

Lisa displayed a school project about zoo animals. She included an elephant, a lion and a seal.

Larry loves licorice even though it turns his teeth black. His favorite kind is Laughing Lizard Licorice.





Back | The Letter L | Next




©2002, Jerry Jindrich. All rights reserved.