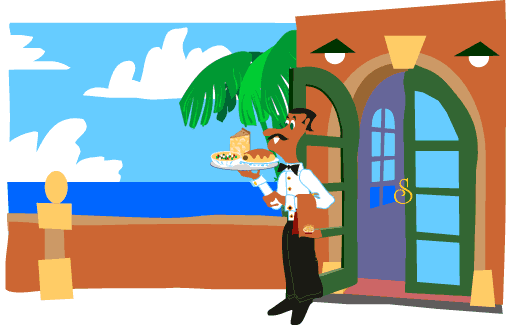 Goudy, the waiter, announced, "Ladies and gentlemen, we have three delicious desserts today."
"Chef Baskerville has prepared:

From Denver, an amazing Mile High Peach Pie,

Sweet Candied Eel Eggs in Heavy White Cream,

and, best of all, some Incredible English Eclairs!"
Frogwart giggled, "I'd like at least one of each, please", and everyone laughed.





Back | The Letter E | Next




©2002, Jerry Jindrich. All rights reserved.