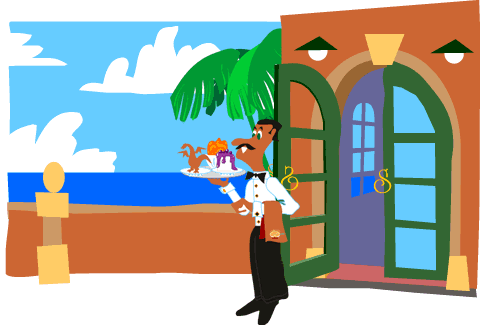 Goudy, the waiter, announced, "Ladies and gentlemen, today's desserts are so goooood."
"Chef Baskerville has prepared his secret recipe Ginger Snap Dragons,

Angel Food Cake with a Grape and Gooseberry Glaze,

and a few generous scoops of Orange Sherbert."
Frogwart asked for the Ginger Snap Dragons -- all of them!





Back | The Letter G | Next




©2002, Jerry Jindrich. All rights reserved.