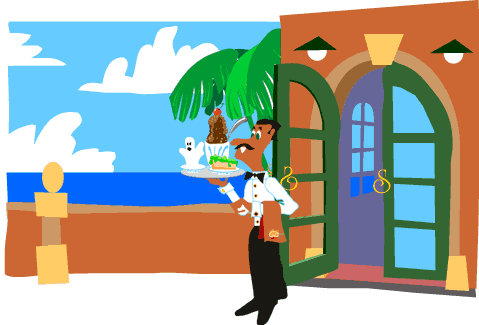 Goudy, the waiter, announced, "Ladies and gentlemen, I think you will be so happy with today's desserts!"
"Chef Baskerville has prepared Honey and Chinaberry Cheesecake,

A delightful Homemade Marshmallow Ghost,

And his famous Cha Cha Chocolate Chunk - a hearty helping of chocolate ice cream,

smothered with hot, thick chocolate syrup and a heaps of rich chocolate chips."
Frogwart hooted, "Mister Goudy, why don't you just bring that whole tray over here?"





Back | The Letter H | Next




©2002, Jerry Jindrich. All rights reserved.