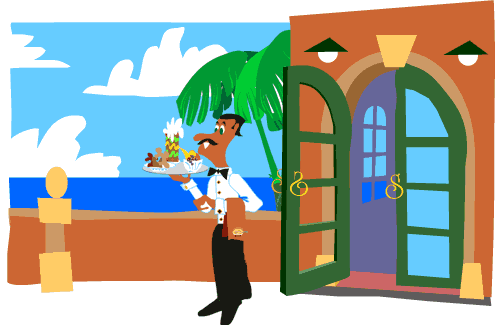 Goudy, the waiter, announced, "Ladies and gentlemen, I know you will enjoy today's desserts!"
"Chef Baskerville has prepared Jamaican Jam Cake,

A jaunty jumble of juicy fruits he made in a jiffy,

And his famous jigsaw puzzle cookies. No one ever joins them to solve the puzzle because they eat them right away!"
Frogwart said, "Mister Goudy, the Jamaican Jam Cake sounds good to me. Can you find some joyous Jamaican music to go with it?"





Back | The Letter J | Next




©2002, Jerry Jindrich. All rights reserved.