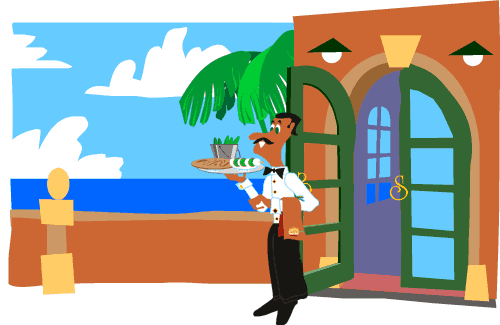 Goudy, the waiter, announced, "Ladies and gentlemen, our kitchen staff has cooked up some great desserts for you today!"
"Chef Baskerville has prepared Kiwi Fruit and Marshmallow Kabobs,

Hot Kuchen, sprinkled with cinnamon and sugar,

And for a sparkling surprise finish to your lunch, little bucket of Kosher Dill Pickles!"
Frogwart said, "Pick me a nice pickle, my kind sir. I lack the energy to do the task."





Back | The Letter K | Next




©2002, Jerry Jindrich. All rights reserved.