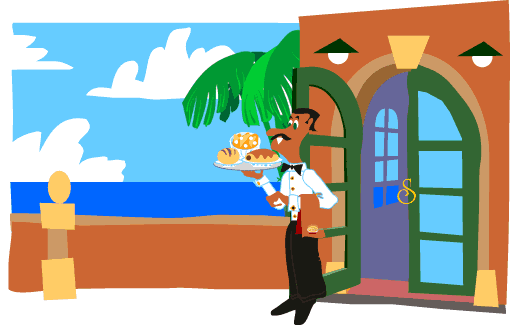 Goudy, the waiter, announced, "Ladies and gentlemen, today we have decidedly delicious desserts."
"Chef Baskerville has prepared his very popular Purple Plum Dumplings,

His famous Absolutely Fabulous Chocolate Eclairs,

And a Bowl of Chilled Lemon Gelatin Sprinkled with Plump Little Marshmallows and Slices of Golden Delicious Apples."
"Lovely selection," said Frogwart, "simply lovely. I'll try them all, if you please!."





Back | The Letter L | Next




©2002, Jerry Jindrich. All rights reserved.