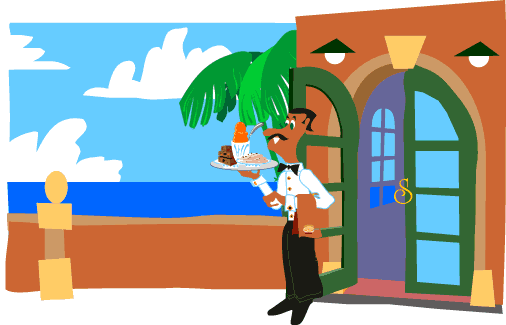 Goudy, the waiter, announced, "Ladies and gentlemen, today we have three wonderful desserts."
"Chef Baskerville has made some extraordinary Chocolate Fudge Brownies,

A towering glass of Orange Sherbet,

And a nice little plate of Toasted Almond Cookies."
Frogwart said, "Okay. They all sound good to me. Bring them on!"





Back | The Letter O | Next




©2002, Jerry Jindrich. All rights reserved.