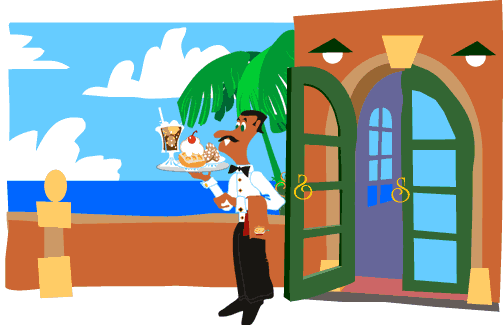 Goudy, the waiter, announced, "Ladies and gentlemen, today we have three wildly popular desserts."
"Chef Baskerville has prepared a wonderful Belgian Waffle with Whipped Cream,

A warm batch of White Chocolate Macadamia Nut Cookies,

And a frosty and delicious Brown Cow."
Frogwart waved at Goudy and said, "My mouth is watering! Would you just leave them all with me, please? "





Back | The Letter W | Next




©2002, 2003, Jerry Jindrich. All rights reserved.