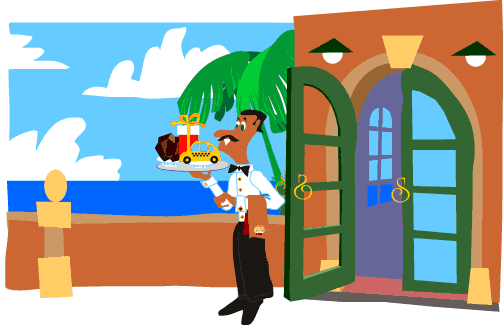 Goudy, the waiter, announced, "Ladies and gentlemen, today we have three extra extra extra special desserts."
"Chef Baskerville has prepared an exceptional Taxi Cab Cake,

An extraordinary chunk of chocolate (to share with at least two friends),

And his Mysterious Box of Mouthwatering Delights"
Frogwart grinned an extra extra extra big grin and said, "Yes, yes, and more yes. Thank you very much!"





Back | The Letter X | Next




©2002, 2003, Jerry Jindrich. All rights reserved.