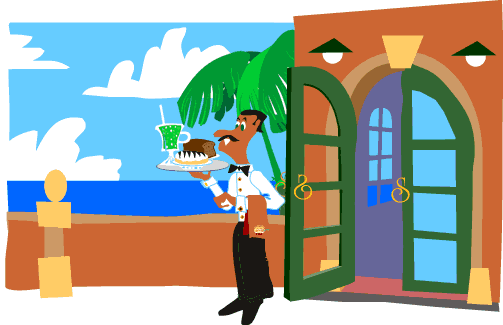 Goudy, the waiter, announced, "Ladies and gentlemen, today we have three very tasty desserts."
"Chef Baskerville has prepared a Zesty Lemon-Lime Soda,

Hot loaves of Zingy Zuchini Bread,

And his very popular Zebra-Stripe Donuts."
Frogwart smiled a big, lazy smile and said, "Mmmmmmmmmmmmmmmmmm!"





Back | The Letter Z | Next




©2002, 2003, Jerry Jindrich. All rights reserved.