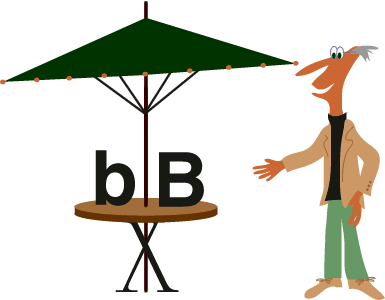 After dessert, Windsor Elongated, the President of the Letterary Society, stood up to speak.

"Excellent meeting," he said. " You found some awfully nice examples of the letter A (big and little). Thank you for sharing them with us."

"We meet here again next week to discuss little b's and big B's. I hope you will find some B-eautiful examples to show us. See you next week."

"Remember, my friends, letters are all around us! "





Back | The Letter A | Go to B




©2002, Jerry Jindrich. All rights reserved.