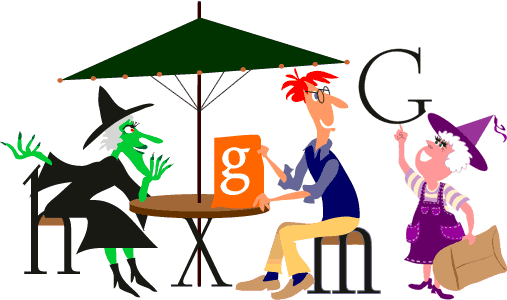 Frogwart said, "G's seem to make lots of sounds. The words, vegetable, gentle, egg, foggy, night, cough, grinding and singing all have g's."
"G is a useful letter," said Tippity, "but I agree that it can be tricky!"





Back | The Letter G | Next




©2002, Jerry Jindrich. All rights reserved.