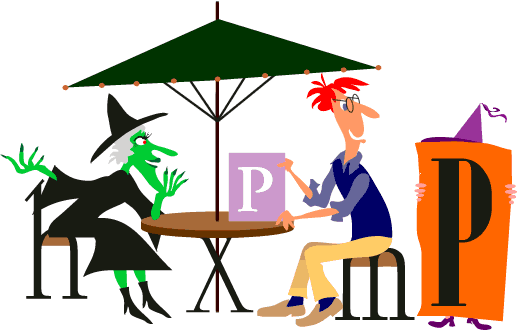 Frogwart said, "P's are peachy. We would be in pickle without them and p's are fun to pronounce. You really have to use your lips."
"You can probably make a very long list of p words. Usually they sound like pepper, paper, piper and pot, tip, top, soup and slop."
"Put an s in front of the p and you can say spit, spot, sprinkle and spooky."
"Put an h after a p and you change the sound in words like photograph, Philip and alphabet."





Back | The Letter P | Next




©2002, Jerry Jindrich. All rights reserved.