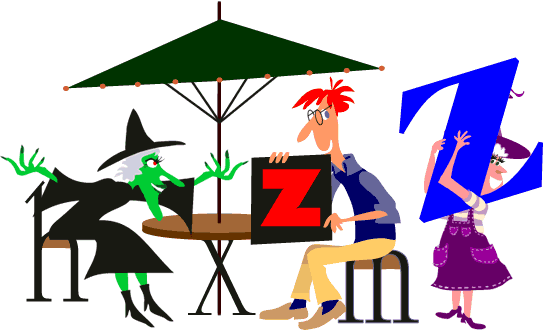 Frogwart said, "The letter z is fun to say. I can think of a dozen lovely Z words. Listen to zany, zero, zip and zeppelin, zoo, zuchini, zone and zinger, freeze, cozy, crazy and zipper."
"Can you name some more?"





Back | The Letter Z | Next




©2002, 2003, Jerry Jindrich. All rights reserved.