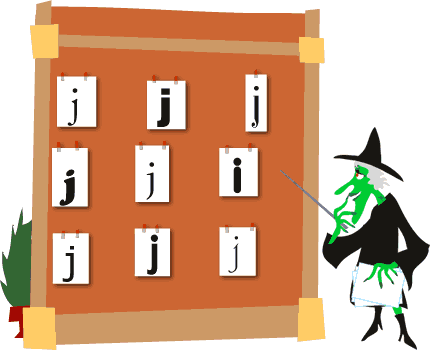 Frogwart taped different j's up on the wall. "All but one of these little j's are just about the same. Some are a little heavier than others and some have a little fish hook on the bottom. I think they're all as much alike as jam and jelly. That one's a bit tricky, though."





Back | The Letter J | Next




©2002, Jerry Jindrich. All rights reserved.