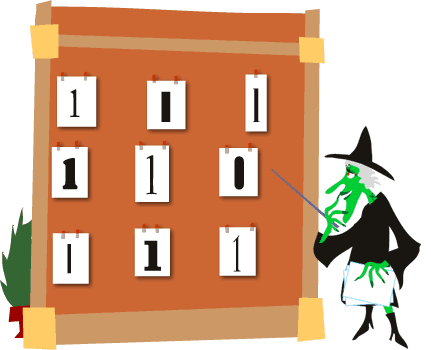 Frogwart taped different l's up on the wall. "Sometimes I confuse those little l's with capital I's or the number 1, but when I look at the words they are in, I can usually figure out if it's an l an I or a 1."





Back | The Letter L | Next




©2002, Jerry Jindrich. All rights reserved.