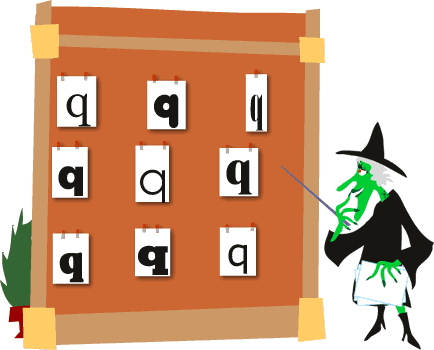 Frogwart taped different q's up on the wall. "Little q's can be a quite tricky. I think they look like backwards p's. Usually there's a u after every q, so that helps you know the difference when you aren't sure."





Back | The Letter Q | Next




©2002, Jerry Jindrich. All rights reserved.