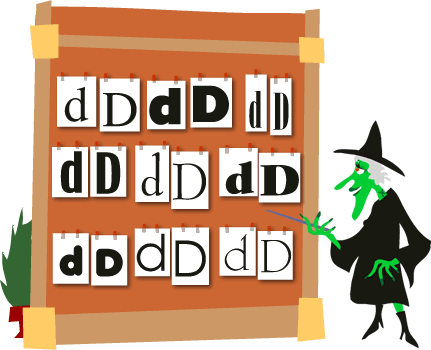 Frogwart added pages with big D's and said, "Don't you think D's are a bit difficult? The little d loops one way and the big D loops the other. In fact, I think the little d's look like little b's, only backwards."

"Maybe little d's just have fun being different," said Tippity. "that's how I remember which is which."





Back | The Letter D | Next




©2002, Jerry Jindrich. All rights reserved.