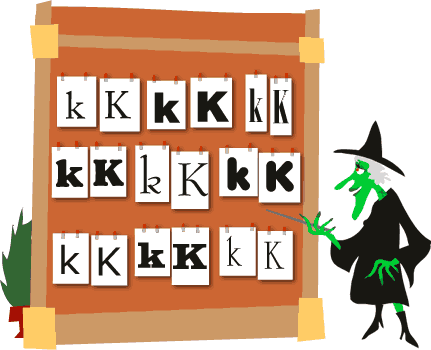 Frogwart added pages with big K's and said, "Big K's are about the same height as little ones but the arms or legs or whatever you call these parts that stick out. These things are bigger. K's look okay with serifs and different personalities, too."





Back | The Letter K | Next




©2002, Jerry Jindrich. All rights reserved.