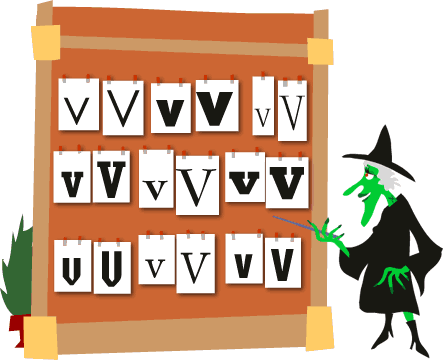 Frogwart added pages with big V's and said, "Big V's look very much like the little ones."

"V's are easy. You should never have trouble. I love v's" "

"Even with serifs and different personalities, you know they're V's."





Back | The Letter V | Next




©2002, 2003, Jerry Jindrich. All rights reserved.