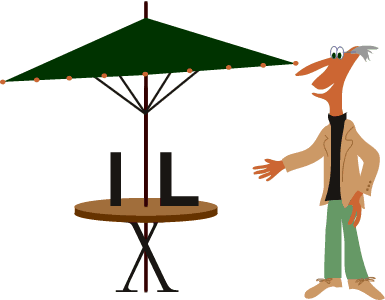 After dessert, Windsor Elongated, the President of the Letterary Society, stood up to speak.

"Excellent meeting," he said. "I want to thank you for making this week's meeting so much fun."

"We meet here again next week to discuss little l's and big L's. There are lots of l's in the world. You would be lucky to find a single sentence without an l or two in it! So we'll expect to see loads of l's next week.

"Remember, my friends, letters are all around us! "





Back | The Letter K | Next




©2002, Jerry Jindrich. All rights reserved.