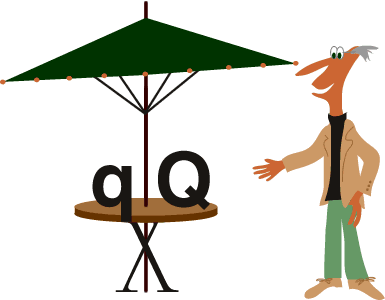 After dessert, Windsor Elongated, the President of the Letterary Society, stood up to speak.

"I'm very proud of you," he said. "You've done well. You presented some perfect P's.

"We meet here again next week to discuss little q's and big Q's. Q's are not used as often as other letters, so you will have quite a job collecting some, but I'm sure you will succeed in your quest."

"Remember, my friends, letters are all around us! "





Back | The Letter P | Next




©2002, Jerry Jindrich. All rights reserved.