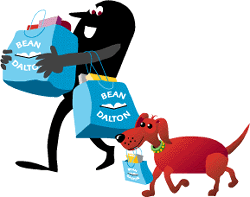 ...
.
...
Beans & Noble

Noble is a reader, an explorer, a bean who seeks all the knowledge he can find. You'll find him toddling out of the Bean Dalton Bookstore with bags full of reading material. Beans is his faithful companion.





Copyright 1995, 1997, 2000 Jerry Jindrich.

All rights reserved.