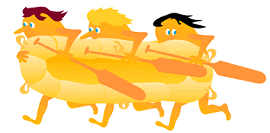 ...
.
...
Beanpeace

"Save Wales", cries this covey of beans. Welsh Government officials have expressed appreciation for their interest but don't know what the fuss is about. Watch for their attemps to do white water rafting in the water fountain.





Copyright 1995, 1997, 2000 Jerry Jindrich.

All rights reserved.