Later that same morning, Frogwart peeked out from between two buildings at the Meddybemps Aerodrome and saw Bob Boilover standing by his plane. She mumbled to herself, "So he likes his noisy old airplane, does he? He won't be so proud when I get through."
Frogwart stepped out behind him quietly and whispered,

"Here's a colorful spell to get you back"

"It's red, orange, yellow, green, blue, purple, white... and black!"

"You woke me and I'll trick you."

"Meddybemps, muddybumps, squiggledy..."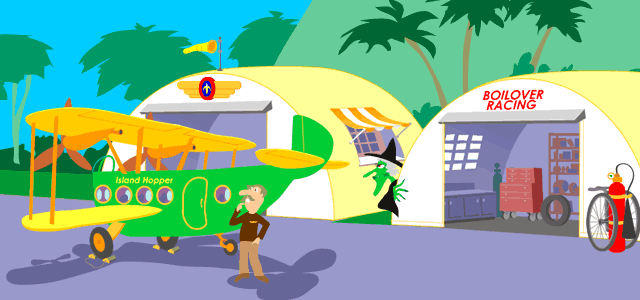 Previous Page | Next Page
Copyright 2001, Jerry Jindrich. All rights reserved.