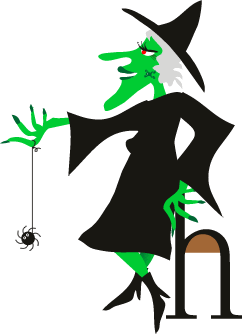 Frogwart spun Spinner the Spider while saying a silly stew recipe.
"Slime-aroonie, squiggledysqash, slugapumpkin stew.

Toss in some snails and possom tails and stir until it's blue.

Add mushrooms and moths and a pinch of the wiggles.

Stir with a stork and see if he giggles.

While some people like it poured on a waffle,

I happen to think that it is just awful!"



Back | The Letter S | Next




© 2002, 2003, Jerry Jindrich. All rights reserved.