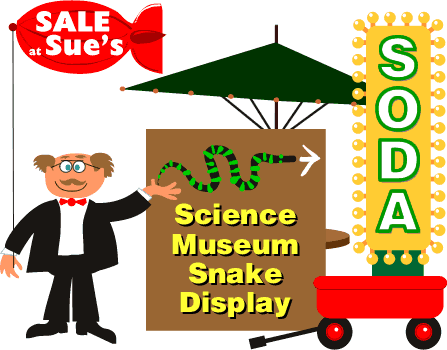 Otto the sign collector is back this week with three swell signs. A little balloon advertises a sale at Sue's. A big sign points to the Snake Display at the Science Museum and a sign with lots of lights says SODA in big letters.





Back | The Letter S | Next




©2002, 2003, Jerry Jindrich. All rights reserved.