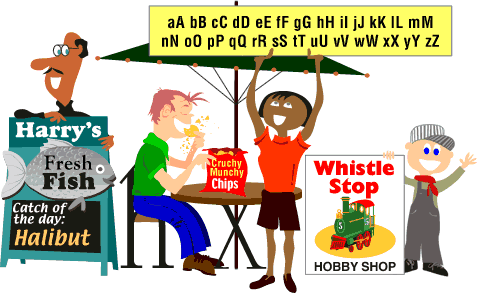 Here are a few H's that other people brought to the meeting.

Harry sells fresh fish. Here is a sign announcing the catch of the day, which is Halibut.

Rich hogged down some Crunchy Munchy Chips. He was going to share but couldn't help himself and ate them all.

Phyllis held the whole alphabet high overhead.

Chuck has a sign from the Whistle Stop Hobby Shop, where he and his grandfather like to buy toy trains.





Back | The Letter H | Next




©2002, Jerry Jindrich. All rights reserved.