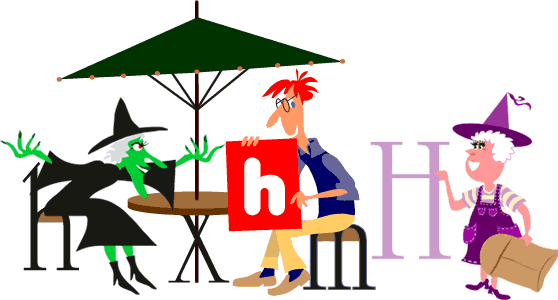 Frogwart said, "Words like house, hat and hoot are easy. You can hear the h. Say, ah and oh and you can still hear it."
"Then there are words where h helps other letters make sounds. Add an s to get shoe, shrimp, fish and flash. Add a t to get this and bath. Add a p to get telephone and Stephany. Add a w to get whistle and when. Add a c to get cheese or church."
"It was easy until I saw h's hanging around with g's in the words ghost and cough and then there are words like pitch and ache. Whoa! H's can be tough! "
"I thought you did very well," said Tippity. "You should be pleased as punch!"





Back | The Letter H | Next




©2002, Jerry Jindrich. All rights reserved.