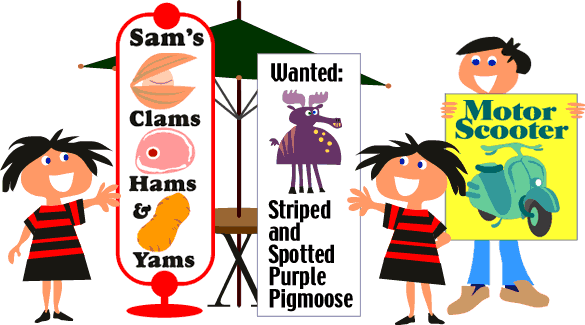 Here are a few M's that other people brought to the meeting.

The twins, Miriam and Mimi, and their older brother, Michael, all brought signs.

Miriam's sign was for Sam's Clams, Hams and Yams. Yum!

Mimi's sign was about a missing Pigmoose, an animal that often gets into mischief.

Michael's sign was for a Motor Scooter, which might be fun.





Back | The Letter M | Next




©2002, Jerry Jindrich. All rights reserved.