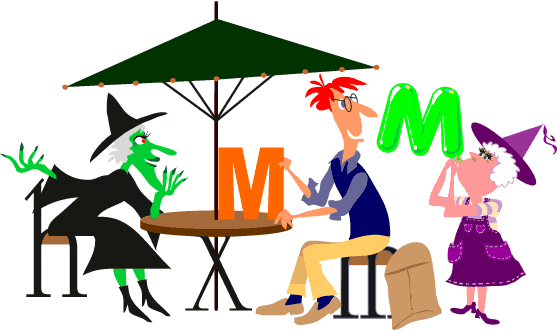 Frogwart said, "M's make me merry because some words make a humming sound. Just listen to the M's: My Mom's mums are blooming. Listen to rhyming words like same, came, tame and flame."
"M's are in many magnificent words like mushy, messy, mudpie, and worm. I like Mmmmmm's!"





Back | The Letter M | Next




©2002, Jerry Jindrich. All rights reserved.