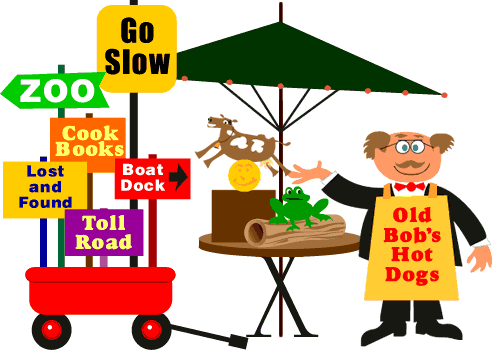 Otto is a collector of signs and curious objects.

He found two scuptures. One is a cow jumping over the moon. The other is a frog on a log.

He also brought a group of signs in a wagon and he is wearing one sign. Can you find all of the o's? They seem to be all over the place!





Back | The Letter O | Next




©2002, Jerry Jindrich. All rights reserved.