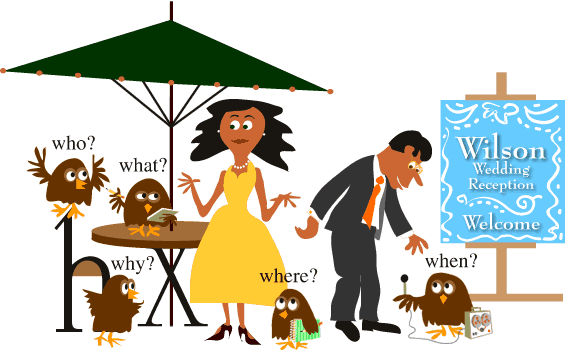 Wendy and Walter borrowed a sign from the Wedding party they were attending.

The Scoop Owls followed them and began asking many questions. Their words had w's in them. The w's made different sounds when they said "who?" and "why?" and "how?".





Back | The Letter W | Next




©2002, 2003, Jerry Jindrich. All rights reserved.