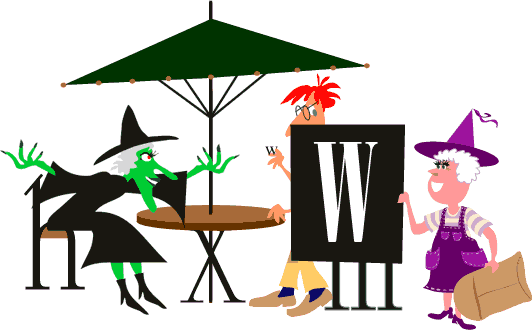 Frogwart said, "Wow! W's are fun to work with. Just listen.
Two cows were walking on Wednesday. A crow flew by and squawked, "Will you watch for Willy, my wonderful pet worm?"
The cows winked and whispered. "Crows eat worms," one said. "I know," said the other.
"Don't worry about Willy," said the first cow to the crow. He will be fine. I heard he went west to become a cowboy."
"Worms can't be cowboys," said the crow.
"They don't make good pets, either, you silly crow," said the second cow, standing still so Willy could hide in his shadow while the crow flew away."





Back | The Letter W | Next




©2002, 2003, Jerry Jindrich. All rights reserved.