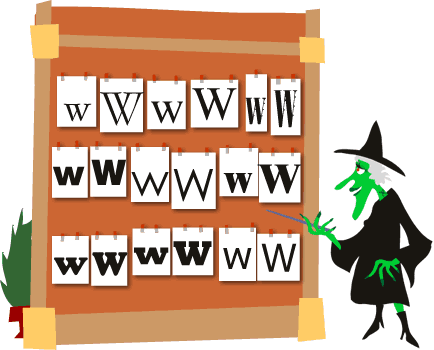 Frogwart added pages with big W's and said, "Big W's look very much like the little ones."

"W's are easy. You always know W's when you see them."

"Even with serifs and different personalities, you know they're W's."





Back | The Letter W | Next




©2002, 2003, Jerry Jindrich. All rights reserved.