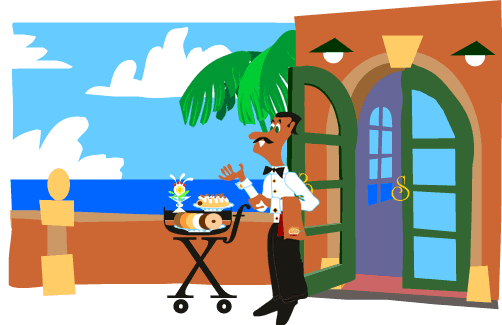 Goudy, the waiter, announced, "Ladies and gentlemen and especially you, Miss Frogwart, we have three delicious desserts today."
"Chef Baskerville has prepared:

Glazed Donut Doozies for dunking,

Candied Dandelion Disasters,

and, best of all, Danish Dainties with diced dates in their delightfully decadent middles.
Frogwart giggled, "You know I'll try them all, Sweetie!", and everyone laughed.





Back | The Letter D | Next




©2002, Jerry Jindrich. All rights reserved.