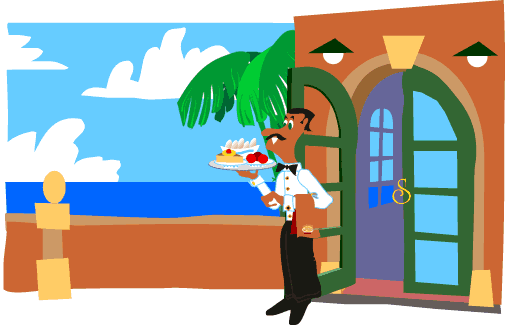 Goudy, the waiter, announced, "Ladies and gentlemen, today we have three new treats."
"Chef Baskerville has made some Hand-made Coconut Candies for nibbling,

Crunchy Peanut Butter and Cranberry Bon-Bons,

And a noteworthy Hawaiian Pineapple Upside-Down Cake!"
"Nice," said Frogwart, "So nice. Kindly bring them all to me now."





Back | The Letter N | Next




©2002, Jerry Jindrich. All rights reserved.