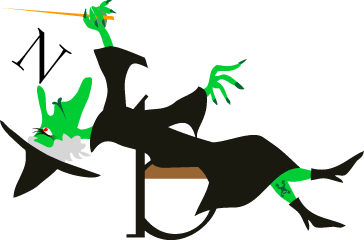 Frogwart leaned back and spun an N an inch above her nose. "N is for seeing the world around you differently, often upside-down and backwards, just for fun. You can't do this with just any old letter."
"You know, this is making me hungry. I wonder what's next?"





Back | The Letter N | Next




©2002, Jerry Jindrich. All rights reserved.