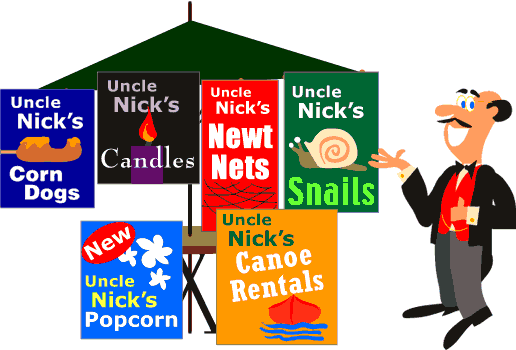 Here is a collection of N's that energetic Uncle Nick brought to the meeting. These are signs and advertisements for his many businesses.

Uncle Nick sells corn dogs, popcorn, candles, snails and nets to catch newts. He also rents canoes. Uncle Nick must be a very busy man!

Did you find all the n's? I counted twenty-one!





Back | The Letter N | Next




©2002, Jerry Jindrich. All rights reserved.